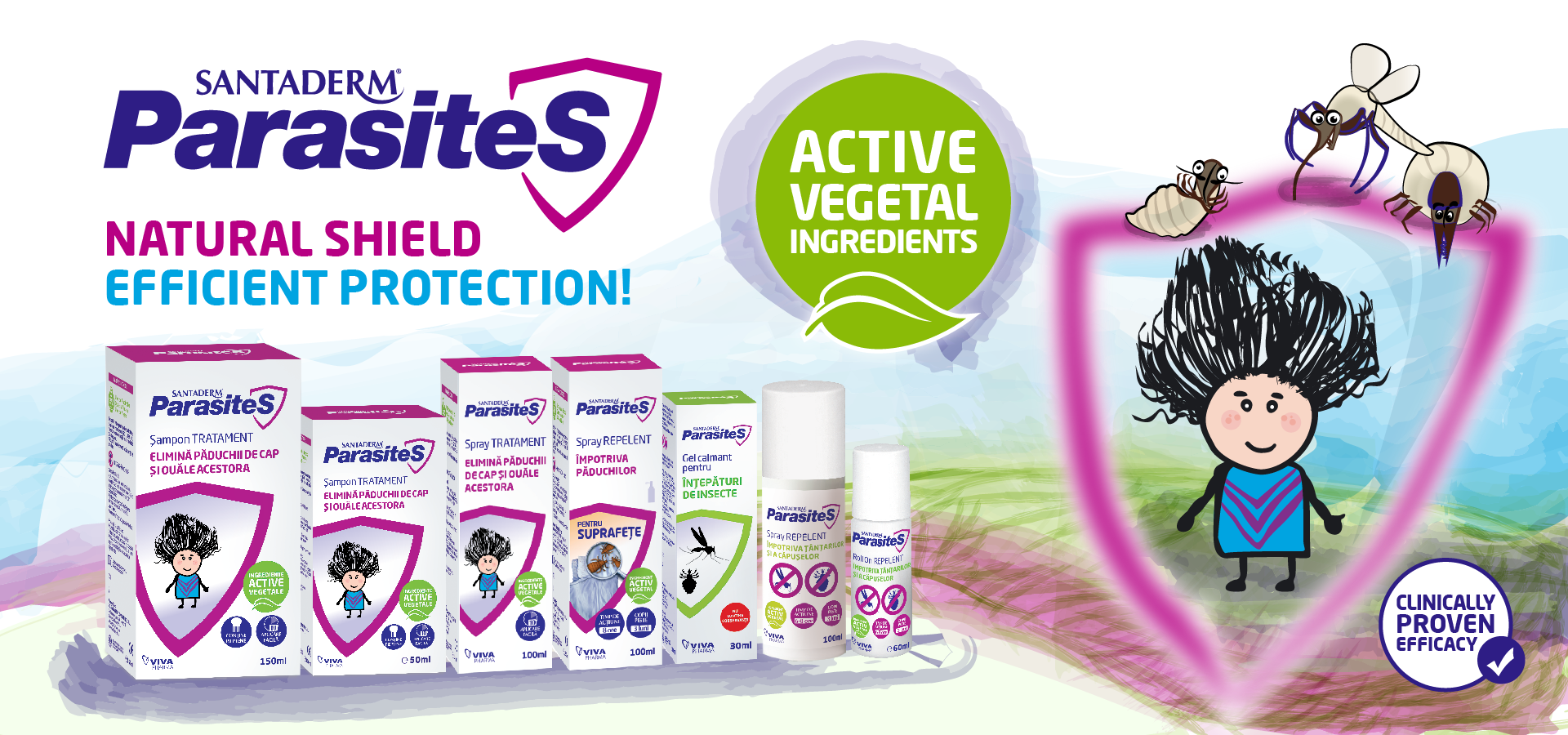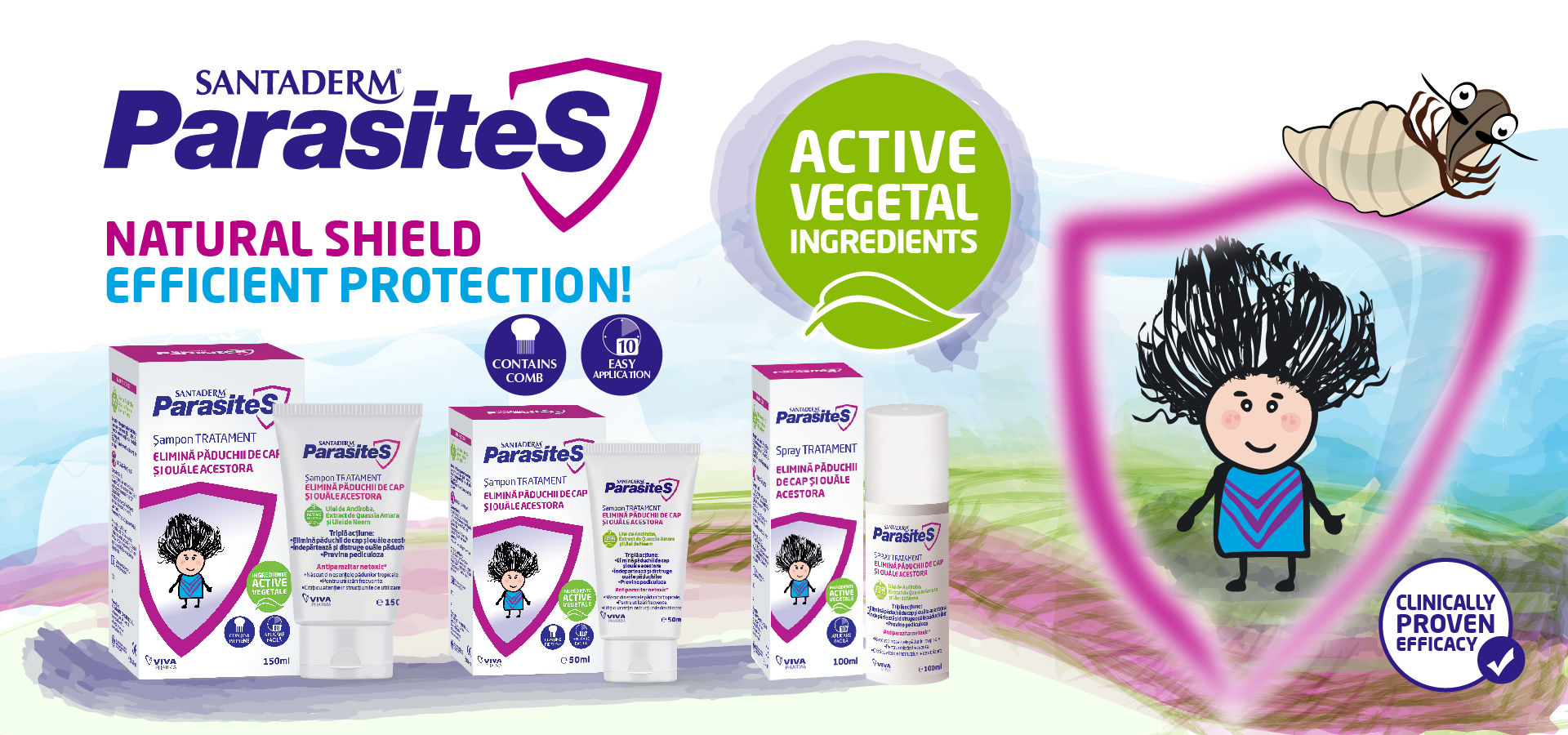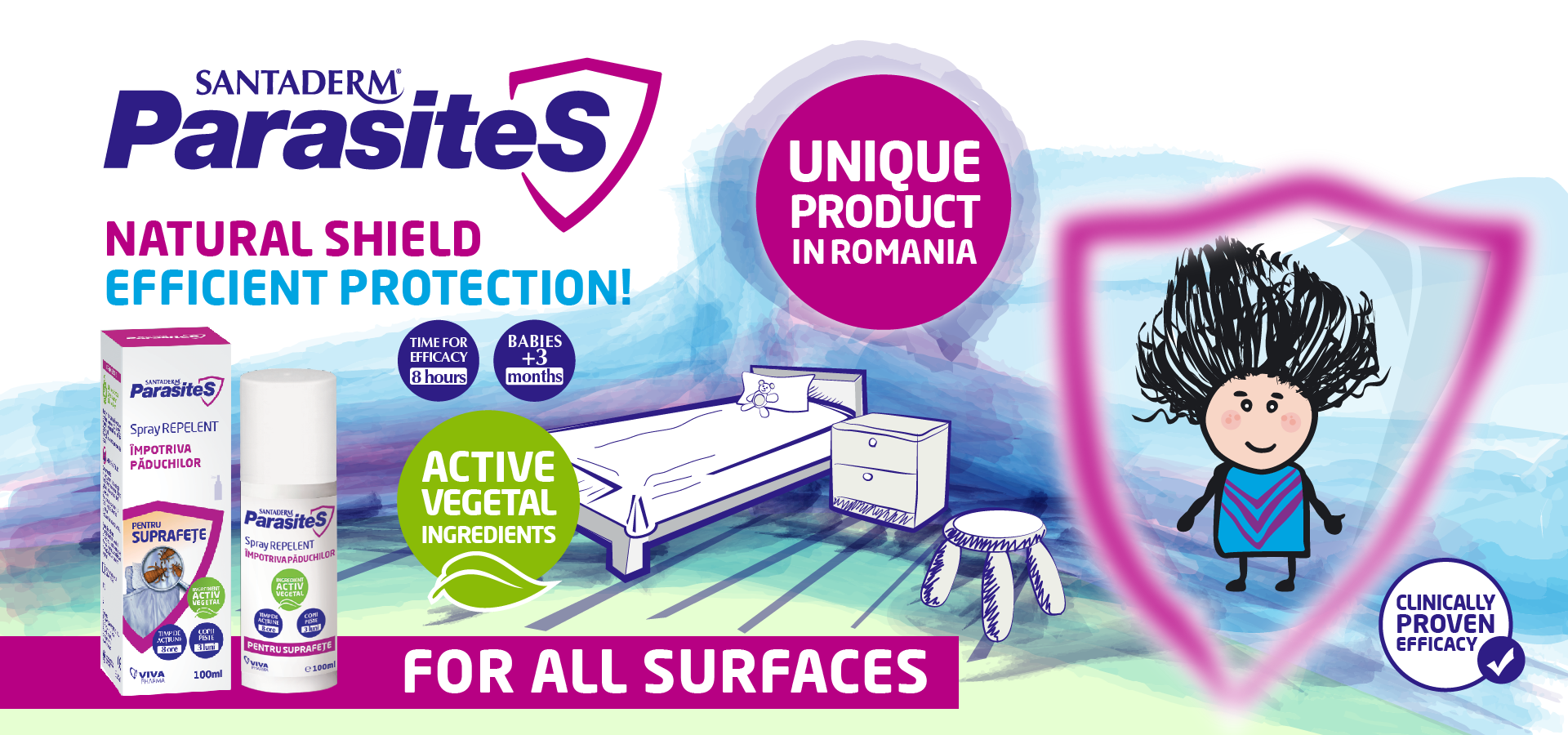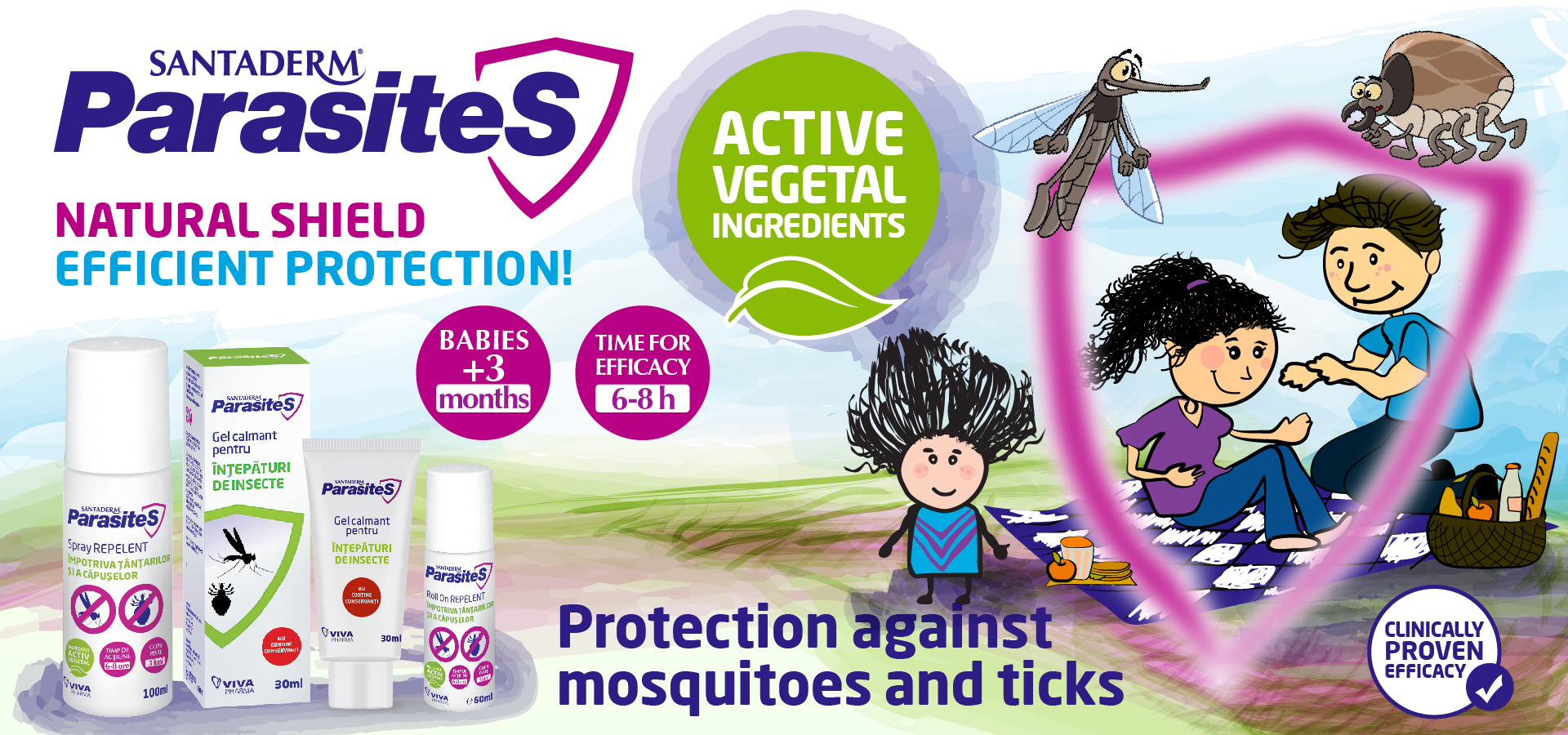 PARASITES: SOLUTIONS AGAINST LICE AND NITS
What did we think of when we launched these products? At a carefree childhood and happy parents. From now on, the lice are no longer a taboo subject and a problem without a quick and healthy solution.

Both Treatments and Spray from SantaDerm ParasiteS are clinically tested and proven to be effective treatments against head lice and their eggs, thus preventing pediculosis.

The SantaDerm ParasiteS range does not contain chemical insecticides, so head lice cannot develop resistance to its ingredients.
PARASITES: SOLUTIONS AGAINST MOSQUITOES AND TICKS
Caring for the loved ones has prompted us to work on a range of insect repellent products, so that long summer walks in the nature can be relaxing and without worrying about insect bites.

The SantaDerm ParasiteS insect repellent range contains three products: Repellent Spray, Calming Gel and Repellent RollOn that have proven their efficiency against mosquitoes and ticks bites.

SantaDerm ParasiteS are medical products, do not contain chemicals, are not toxic and their action range is based on the effect of essential oils and 100% natural extracts.